Awaken Your Magic
with Sunny Dawn Johnston and Emmanuel Dagher
February 9-10, 2019
Registration and Information

Here!

*****************************************************************************
Embracing Bliss 2019
Universal Hearts and Minds in
The Spirit of Conscious Conversation
Join us for the Gathering of the year June 6-9, 2019
in mystical Sedona, AZ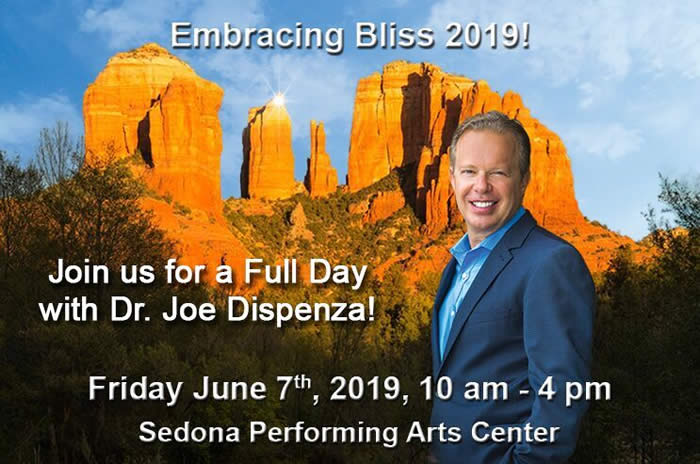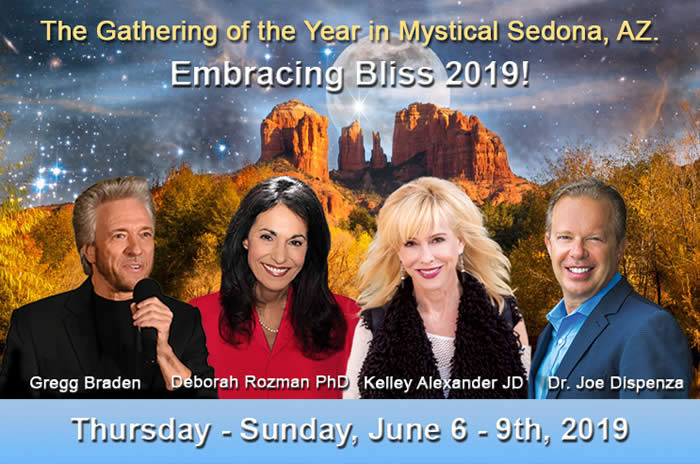 Self-Empowered Wisdom offers all you've come to expect from us – dynamic speakers, cutting-edge science and quantum physics along with heart-opening meditations and interactive presentations – and our 2019 event continues this "Stellar" tradition.
Coming together as one heart and mind in the Spirit of conscious conversation!
Imagine listening to Dr. Joe Dispenza, Gregg Braden, HeartMath CEO Dr. Deborah Rozman and Kelley Alexander in a room filled with like-minded community. Picture yourself gazing up into the star-filled Sedona night sky in June – a perfect time to explore the galaxies above this sacred city.
__________________

Getting to Sedona: Transportation and Accommodations
***********************************************

***********************************************

***********************************************

For information on upcoming journeys to the Yucatan with

Francisco Moo, or journey to Peru with Jorge Luis Delgado

visit our Journeys page
Gratitude to our generous sponsors: