Awaken Your Magic
with Sunny Dawn Johnston and Emmanuel Dagher
February 9-10, 2019
During this same weekend
Sand Mandala by the Venerable Tenzin Yignyen
Chapel at the Sedona Creative Life Center
Friday, February 8th 2 pm - Sunday, February 10th at noon
A sand mandala created by the Venerable Tenzin Yignyen February
is being created in the chapel of the Sedona Creative Life Center.
Mandala creation begins February 8th. The dissolution and closing ceremony is Sunday, February 10th at noon.
The mandala's purpose is to help transform ordinary minds into enlightened ones and to assist with healing. According to Buddhist scripture, mandalas constructed from sand transmit positive energies to the environment and to the people who view them. Mandalas are believed to bring purification and healing.
When the mandala is finally finished, however long it takes for the monks to deal in this divine geometry of the heavens, they pray over it — and then they destroy it -- the underlying message of the mandala ceremony is that nothing is permanent.
No charge, donations welcome.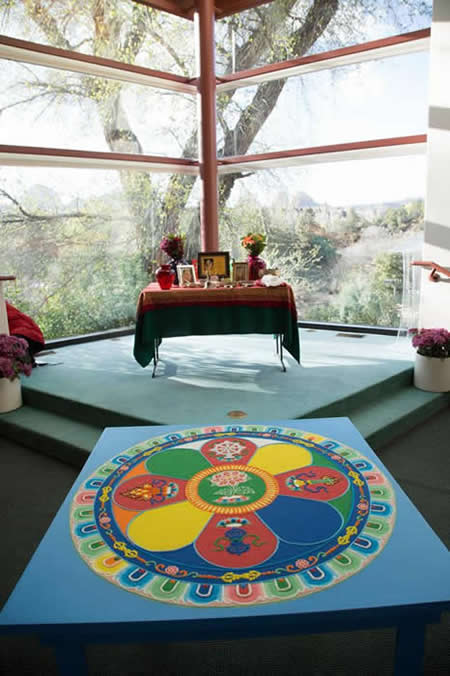 *****************************************************************************
JUNE 6-10TH, 2019
Embracing Bliss
Awaken your Heart and Mind
Universal Hearts and Minds in
The Spirit of Conscious Conversation
Join us for the Gathering of the year June 6-10th, 2019
in mystical Sedona, AZ
*All Pre- and Post-Conference seminars may be purchased whether or not you are attending the Self-Empowered Wisdom conference.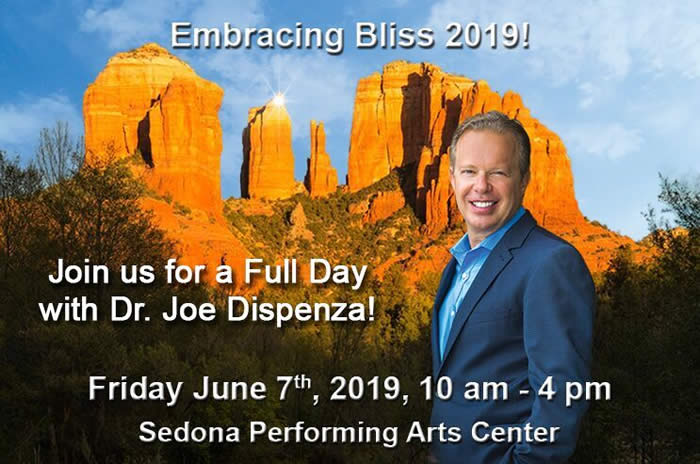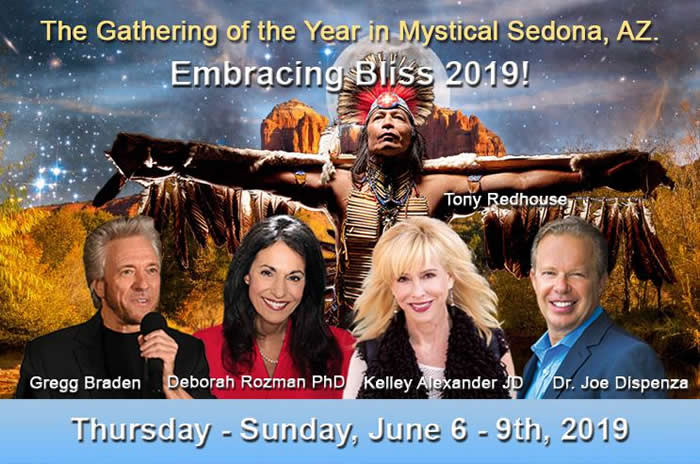 Welcoming Tony Redhouse who will lead the opening ceremony. Navajo American sound healer, spiritual teacher, award-winning recording artist, champion hoop dancer and celebrated inspirational speaker who guides people back to a very simple heartbeat. Using the drum, he guides people to that simple, true place inside so they can begin to live from there and touch the lives of others.
With the hoop dance, he shares the importance of maintaining personal balance in our individual lives so that we can interconnect with other circles of life and create harmony in the universe.
Self-Empowered Wisdom offers all you've come to expect from us – dynamic speakers, cutting-edge science and quantum physics along with heart-opening meditations and interactive presentations – and our 2019 event continues this "Stellar" tradition.
Coming together as one heart and mind in the Spirit of conscious conversation!
Imagine listening to Dr. Joe Dispenza, Gregg Braden, HeartMath CEO Dr. Deborah Rozman and Kelley Alexander in a room filled with like-minded community. Picture yourself gazing up into the star-filled Sedona night sky in June – a perfect time to explore the galaxies above this sacred city.
__________________

Getting to Sedona: Transportation and Accommodations
***********************************************

***********************************************

***********************************************

For information on upcoming journeys to the Yucatan with

Francisco Moo, or journey to Peru with Jorge Luis Delgado

visit our Journeys page
Gratitude to our generous sponsors: