2014 Gift in Shift Sedona April 24-27th
Post conference workshops April 28th
On Line pre registraton is now closed we have a few seats available cash only at the door please , no checks or credit cards accepted ! Thank you !
From the Gift in Shift 2009 in Sedona
Join us for the 10th annual
Finding the Gift in Shift retreat week end !
Experience an interactive co creative experience in Sedona !

Held in the majestic red rocks of Sedona Arizona,
at Sedona Creative Life Center, in the heart of the Red Rocks,
built in a vortex of Sacred Land and Space. For a list of accommodations close to the center pleases see our list on the schedule page .
Click the link below for a complete schedule
Gregg Braden shares his new book
The Turning Point
and an all new Friday evening and full day Saturday
Sedona program just for you !
There's a time when every crisis can become transformation; where simply surviving can become joyous thriving. In our lives that time is The Turning Point. In our world that time is now! The Turning Point emerges when a new force—an idea, a discovery, a revelation—turns a course of events away from a tipping point of no return toward a turning point of new possibilities.
Gregg Braden ~ The Turning Point
"Everyone Is on the Journey

"A big difference between trips that we may have taken in the past and the big journey that we're on now is that today we don't get to pick our traveling companions. The reason is simple: Everyone on Earth is on our journey. No one can be left behind.
Our world today is so deeply interconnected on so many levels that it's impossible for the transformation that's emerging in one part not to show up in other places as well. Gregg Braden ~ The Turning Point
A master at merging science and spirituality, Gregg asks some provocative questions like "What's causing the extremes in our world? What do the global trends mean in our personal lives? How can we make everyday life better for ourselves and our families?" Gregg will be revealing strategies of resilient thinking for our finances, lifestyles, and personal and spiritual transformation.


Our Master of Ceremonies is the amazing shaman and energy practitioner Heather Clewett of Inka Visions. http://www.inkavisions.com/
You will enjoy a powerful opening Ceremony with Ronna Prince on Thursday evening. 7:00 pm - 9:00 pm http://www.modernmastery.com/
Heart Vision 2020

Master Plan – Energizing a Clear Pathway to Transformation 2020 Envision, Create, Activate your Heart's Wisdom. After a brief presentation on the power of 7 year cycles of growth, chaos and entropy, Ronna Prince will invite you to reflect upon your personal impact on planetary consciousness. From 2013 to 2020, the 7 year collective cycle we are now in, what is your vision? How powerful are you really? What is your insight about 2020 and how will you contribute to the evolution of consciousness? After exploring this topic, Ronna will lead us through an interactive, heart-opening ceremony for Energizing a Clear Pathway to Transformation 2020. Ronna Prince is an intuitive counselor, a conscious chanel of the Ascended Masters, Licensed HeartMath Trainer, Radical Forgiveness mentor and Award-Winning Filmmaker of The Sacred Journey of the Heart.
On Friday evening from 7:00 pm - 8: 00 pm , an Opening Keynote Address by Energy Medicine Practitioner and Co-Director of The Sanctuary of Sedona, Kelley Alexander, JD. Kelley Alexander is , Co-Creator of Radical Transformation®, a four-step holistic program for addiction recovery; Ordained Minister; Certified Shamanic Breathwork® Facilitator; and Coaching Trainee in Andrew Barnes' International Awakening Within Program

.

Ever since high school Kelley Alexander's keen interest in esoteric, psychological and spiritual studies has evolved into becoming an integral part of her life today. In college she majored in world religions and studied psychology in graduate school. After extensive travel abroad, Kelley eventually went to law school. During this time Kelley became steeped in Jungian psychoanalysis and for over 8 years studied the paradigms of dreams, archetypes, and mythologies as a way to heal our psyches. While studying with a Peruvian Shaman on Lake Titicaca, Kelley set her intent to be open to the unknown and to the possibility that her life could be meaningful, purposeful and joyful. She made a decision to leave the practice of law and pursue a path of becoming an energy practitioner. She is a graduate of the Four Winds Healing the Light Body School and a certified Shamanic Breathwork facilitator

™

and a Shamanic minister.
Kelley will be exploring the new science of addiction recovery; specifically how we become addicted not only to external stimulus, but more importantly to our own internal limiting and disempowering beliefs. This addiction is so strong, yet so insidious, that we are often unaware of its total control and influence over the majority of our feelings, thoughts, behaviors and decisions. Until we are able to recognize, learn from and ultimately let go of this addiction, we cannot move forward in our own personal conscious evolution, much less to make the vital changes necessary to step forth during this powerful time—this Turning Point—to shift the direction of our families, community and world

.
Followed by Gregg Braden from 8:00 pm -10:00 pm
Saturday opening keynote Rajv Parti MD 8 am -8:45 am
Eternal Truths, Forgive, Love, and Heal with Rajiv Parti MD
Spiritually transformative experiences too often are a result of something that brings us to our knees. Sustainable transformation however doesn't't have to be the result of an extreme or painful experience. When we make a choice to shift and integrate the experience and insights of others, we are gifted with what we most desire. Due to an extended, painful illness and near death experience, Rajiv Parti, MD, became aware of key insights that now guide his life. These eternal truths are available to everyone and can assist with conscious-based healing that Dr. Rajiv now teaches. He reveals these insights, including levels of consciousness and the existence of an all-pervading supreme love and intelligence, as a pathway to living a heart-centered life connected to source. Practices such as Seva - selfless service, love; deep meditation, prayer, and Heartmath techniques encourage and support resilience of the soul. You will learn and fully integrate opportunities for deep healing, how to forgive effortlessly, and how to live a heart-centered life with ease, grace, and abundance. Join Dr. Rajiv for this stunning insight, and opportunity to find the gift in shift! http://www.drrajivparti.us/
Full day with Gregg Braden Saturday 9:00 am - 5:00 pm
This activity on Saturday April 26th from 9:00 am - 5:00 pm has been submitted to the American Holistic Nurses Association (AHNA) forapproval to award contact hours. AHNA is accredited as an approver of continuing nursing education by the American Nurses Credentialing Center's Commission on Accreditation.
There's a time when every crisis can become transformation; where simply surviving can become joyous thriving. In our lives that time is The Turning Point. In our world that time is now! The Turning Point emerges when a new force—an idea, a discovery, a revelation—turns a course of events away from a tipping point of no return toward a turning point of new possibilities.

From peak energy and peak debt to failing economies and the realities of climate change, big changes in the world mean big changes in our lives. Through dramatic shifts in our jobs, our relationship to money, our health and even our homes it's clear that our lives are changing in ways we have never seen, at a degree that we are not prepared for, and at speeds that we have never experienced. It's also clear that the thinking of the past is no longer enough to meet our needs today.

A new, healthy and sustainable world is emerging and our ability to accept what it offers begins with our willingness to:
Honestly acknowledge the facts of what we are up against.

Embrace the new discoveries that reveal the role of cooperation in nature and human communities.

Create resilience in our lives, families and communities based upon five proven and sustainable principles.
Saturday evening concert with Martha Reich Braden and friends!!
In addition singer, songwriter Martha Reich Braden , Gregg Braden and Chris Spheeris come together for a once in a life time Saturday Night Concert. http://www.marthareich.com/, http://chrisspheeris.com/
Martha's exceptional voice, eclectic style , unique melodies and guitar execution, will affect you in a deep and soulful way. Be prepared to be taken on a hypnotic journey . 2012 New Mexico Music Awards nominated artist, Martha Reich, has performed at the most respected venues in New Mexico and throughout the world. From acclaimed performances in Australia, Canada, and Italy to the prestigious stage of New York's "The Bitter End " and her own " Santa Fe's Bandstand ". Martha's newest full length CD, "In to Trees", was released in October, 2011. From this CD, "Buddha Blue" was Nominated for best song by the New Mexico Music Awards. Martha is also a Certified Music Practitioner.
Sunday we come full circle to immerse ourselves in a full day of HeartMath with CEO, Dr. Deborah Rozman

. HeartMath is integral to Gregg's work in creating Coherence!

We begin Sunday with an opening meditation with Jason Kendrick at
8 am followed by Dr. Rozman at 9:00 am . Ending at 5 pm . Be sure to join us for the film Sunday night details below !
Monday 2014 Gift in Shift Monday Workshop Information is a full day of transformational, healing workshops featuring Chris Spheeris , Dr. Rajiv Parti, Kim McDermott and Lea Denmark

Sunday a special program with Heart Math CEO Dr. Deborah Rozman
The Heart of Resilience
Scientifically Validated HeartMath Tools to Build and Sustain Personal and Social Resilience
Resilience is not just about your ability to "bounce back." It's also the powerful reservoir of energy inside you for managing dynamic change and stress with grace and ease. Through the power of the heart you can learn how to increase and apply resilience in your daily life.
HeartMath's scientifically validated tools and techniques have helped people of all ages renew energy, gain greater mental and emotional balance and build and sustain resilience.
You can build resilience, simply by accessing the amazing power of the heart to connect with more of your spirit and create a coherent alignment of emotions, mind and body.
Learn how to ride the waves of change instead of getting engulfed in the undertow.

Learn scientifically-validated techniques that build resilience and improve health, performance and well-being
Join Deborah an internationally recognized leader in the field of human performance and learn powerful proven tools that can lift you into a new state of awareness, resilience, flow and fulfillment.
HeartMath's proven resilience skills are being implemented in hundreds of organizations, clinics, schools, first responders and the U.S. Navy.
Deborah Rozman is a psychologist and author of numerous books, including HeartMath's Transforming Series, with over 30 years of experience as a business executive, educator and researcher of the psychology of consciousness. Rozman has written eight books, including the award-winning Meditating With Children and co-authoring with Doc Childre the Transforming Series – Transforming Anger, Transforming Stress, Transforming Anxiety and most recently Transforming Depression. Rozman is president and co-CEO of Quantum Intech Inc., the HeartMath technology company that developed and manufactures the emWave 2, emWave® Pro and Inner Balance for iOS heart-rhythm coherence feedback technologies. She serves on the Institute of HeartMath's Scientific Advisory Board and Global Coherence Initiative Steering Committee and is a key spokesperson for the HeartMath System.
Sunday night Sedona film premiere with producer Jeffrey Wium
Tickets available at Crystal Magic , The Worm and Sherpa Spirt or at the door !

Filmmaker Jeffrey Wium is a lineage holder in the Andean Holy Mountain Tradition with a professional background in multi-media production. In 2008 he received inspiration for this project during a pilgrimage in the Peruvian Andes.
Here he shares his experience with the project:
"In 2002 I was injured while filming a television series and led into the realm of holistic healing as a result of my recuperative inquires. This 'accident' offered deep insights into the need to integrate physical, mental and emotional healing in order to experience a larger state of wholeness, and introduced me to the mystical realms of ancient spiritual healing arts.
After four years of directed learning, initiations and certifications in a variety of modalities, I came to recognize a deep resonance in my work with the maestros of the Andean Holy Mountain Tradition. In early 2007 I was called and initiated as an Andean Paqo and began traveling to Peru every six to eight weeks to facilitate my work. A year and a half later the inspiration for the film came to me during a high mountain pilgrimage.
Returning home from the trip I shared my vision with a close friend who recognized the value of the project and unexpectedly offered initial production funding and additional philanthropic resources on the spot. I realized then that my two seemingly separate worlds were coming together and began gathering my skill sets to coordinate multiple production trips while continuing my work as a Paqo.
Monday Workshops !
We recommend First class tours in Sedona if you plan to
visit to Sedona Sacred sites , Hopi land or the Grand Canyon



Ed Barattini
First Class Charter and Tours, LLC
928.204.9416
eddyb1211@gmail.com
Retreats in Sedona see our events page
For information on upcoming journeys to the Yucatan with

Francisco Moo , or journey to Peru with Jorge Luis Delgado

visit our Journeys page
Gratitude to our generous sponsors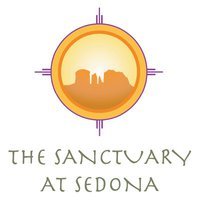 Heart Wisdom Journeys was created to combine the powerful mystical beauty of Sedona with a sacred, spiritual experience - the Spiritual Journey. Heart and Soul-expanding retreats, led by recognized authors, speakers and spiritual leaders, are entwined
with sacred journeys and joyous adventures.
Where Spirit leads ...Find your JOY RISING !
Journeys to open your heart and expand your perspective.
Living with the passion, power and purpose of Heart Wisdom !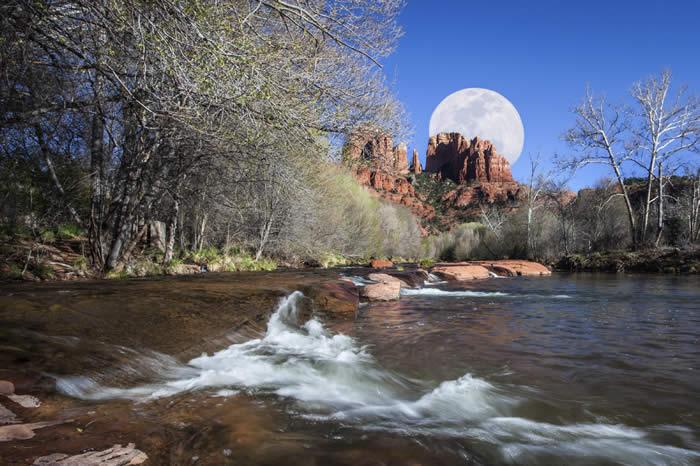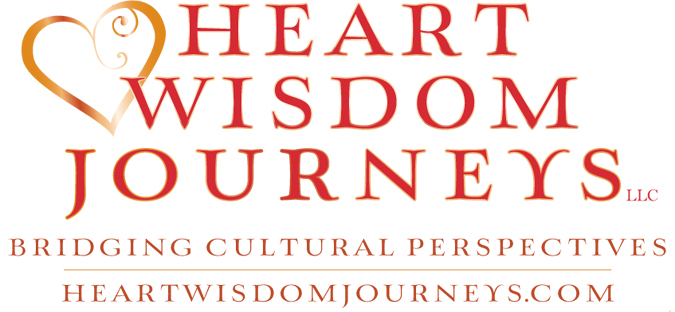 FOLLOW US!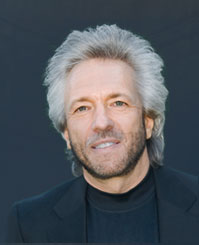 Gregg Braden
Friday night and all day Saturday !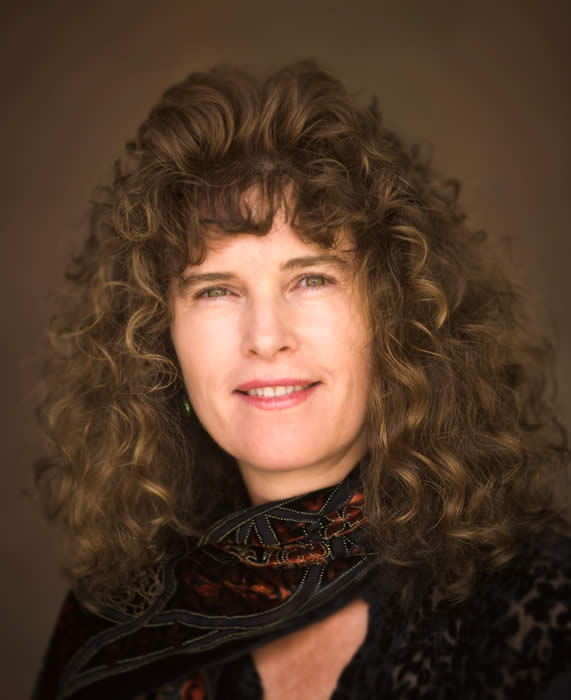 Emcee for the week end
Heather Clewett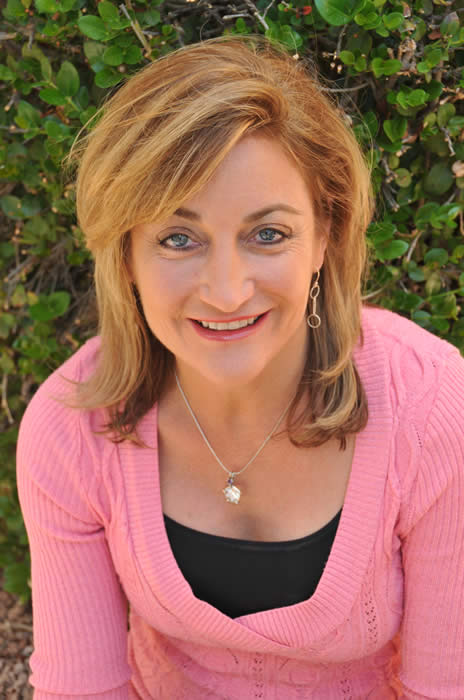 Ronna Prince
Thursday night opening ceremony
Participate in setting your intention
for the week end and beyond !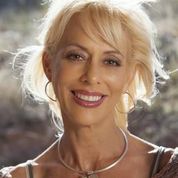 Kelley Alexander
Friday opening keynote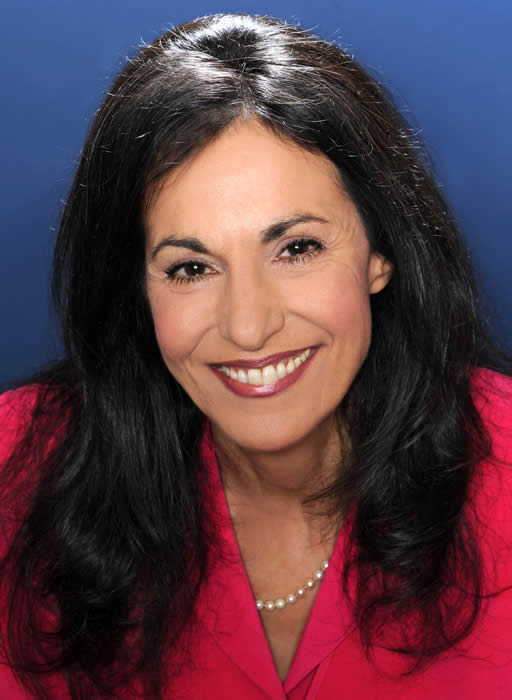 Dr. Deborah Rozman
All day Sunday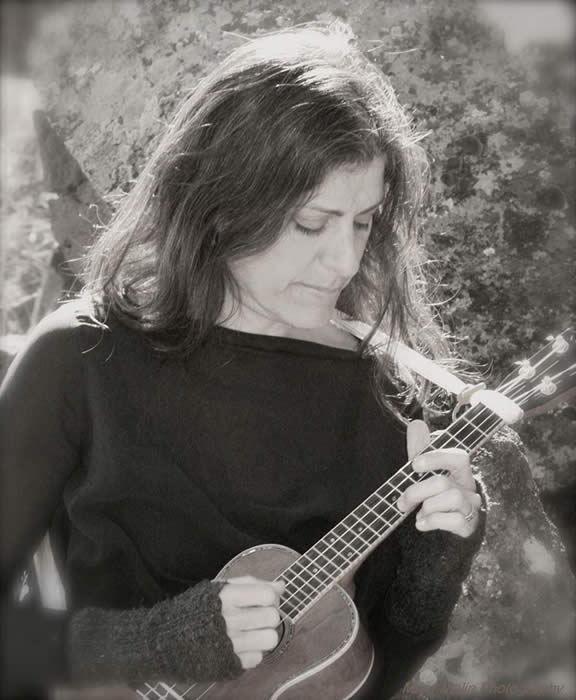 Martha Reich Braden and friends
Gregg Braden and Chris Spheeris
Saturday night concert
Chris Spheeris
Monday workshop presenters
Jason Kendrick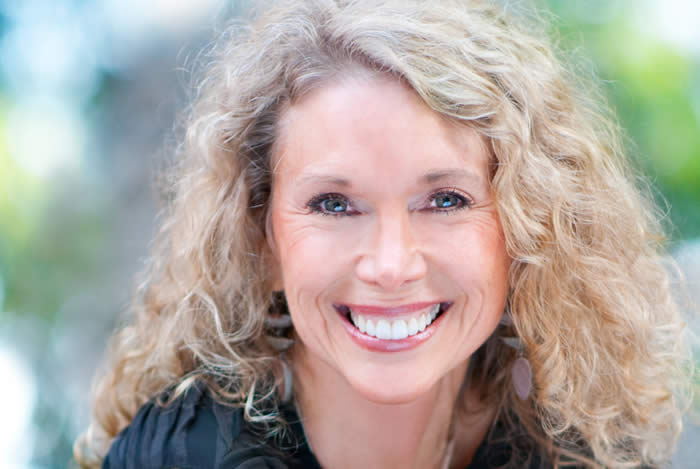 Lea Denmark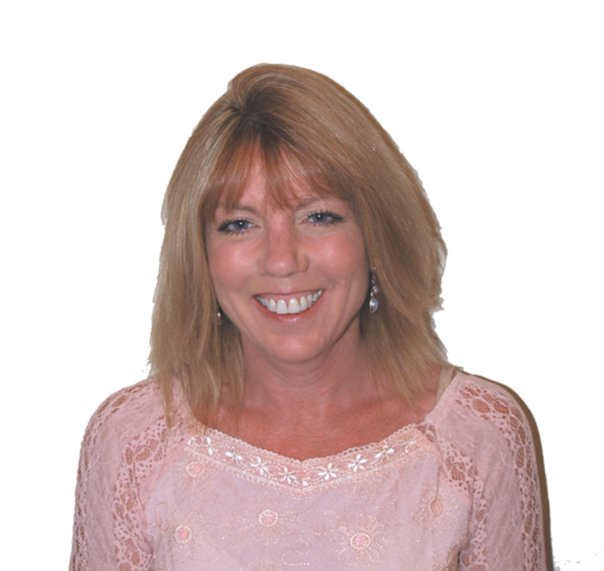 Kim McDermott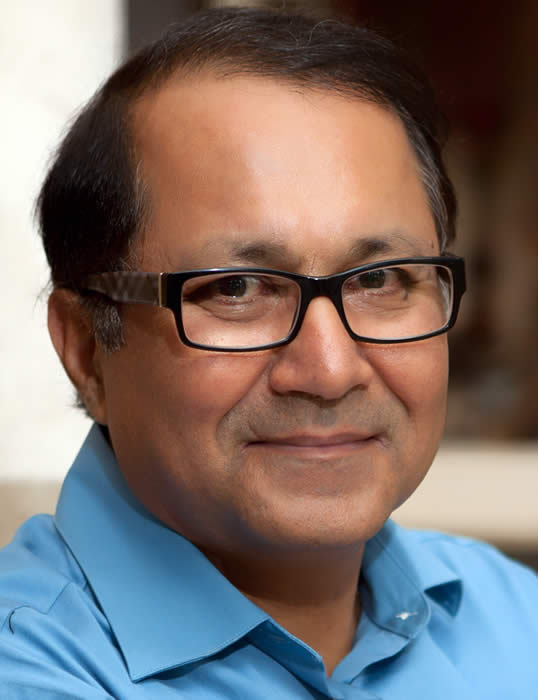 Dr. Rajiv Parti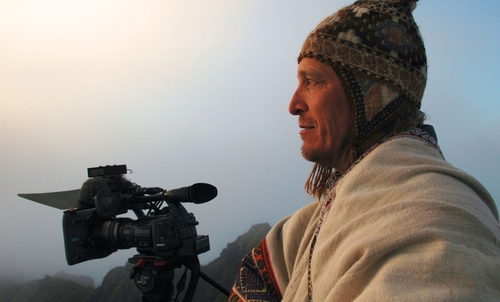 Jeffrey Wium