Glenn Scarpelli, Master of Ceremonies
Glenn Scarpelli has been in the entertainment business for over 40 years. He started his career as a child actor and is best known for the role of Alex on the long running CBS sitcom, "One Day at A Time" with co-stars Valerie Bertinelli, Bonnie Franklin, Mackenzie Phillips and Pat Harrington.
Glenn was on Broadway with Anne Bancroft in "Golda," with Al Pacino in "Richard III" and co-starred with Audrey Hepburn in the Peter Bogdanovich film, "They All Laughed."
Glenn came out publicly in 2005 on the VH1 special "100 greatest teen stars." Glenn has been and continues to be a staunch advocate for LGBTQ rights.
For the past 24 years, Glenn has been a resident of Sedona, AZ and is the founder/owner of Channel 18, Sedona NOW TV which has been nominated for 4 Rocky Mountain Emmys. The station has been on the air serving its community for 18 years.
Glenn now has "Sacred Journeys" streaming on Amazon Prime. He produced and co-starred in this film with his "One Day at A Time" colleague Mackenzie Phillips. The show was filmed entirely in Sedona.
Tony Redhouse is a Native American sound healer, spiritual teacher, award-winning recording artist, champion hoop dancer and celebrated inspirational speaker who guides people back to a very simple heartbeat. Using the drum, he guides people to that simple, true place inside so they can begin to live from there and touch the lives of others. With the hoop dance, he shares the importance of maintaining personal balance in our individual lives so that we can interconnect with other circles of life and create harmony in the universe.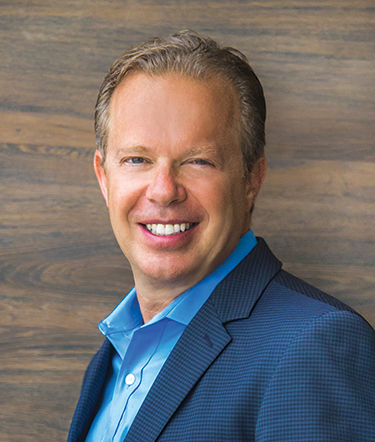 is an international lecturer, researcher, corporate consultant, author and educator who has been invited to speak in more than 32 countries on five continents. As a lecturer and educator, he is driven by the conviction that each of us has the potential for greatness and unlimited abilities. In his easy-to-understand, encouraging, and compassionate style, he has educated thousands of people, detailing how they can rewire their brains and recondition their bodies to make lasting changes.
In addition to offering a variety of online courses and webinars, he has personally taught three-day progressive workshops and five-day advanced workshops in the U.S. and abroad. Last year, his workshops became week-long offerings and the content of the progressive workshops is available online. (To learn more, please visit the events section at: www.drjoedispenza.com) Dr. Joe is also a faculty member at Quantum University in Honolulu, Hawaii; the Omega Institute for Holistic Studies in Rhinebeck, New York; and Kripalu Center for Yoga and Health in Stockbridge, Massachusetts. He's also an invited chair of the research committee at Life University in Atlanta, Georgia.
Kelley Alexander serves as the Program Director & Director of Alternative and Complementary Health and as a Counselor with the Sanctuary at Sedona. She's an Ordained Minister; Certified Shamanic Breathwork® Facilitator; Member of the Association for Comprehensive Energy Psychology; Member of National Institute for Holistic Addiction Studies; Member of American Holistic Health Association, Kelley has BA in World Religions, graduate work in psychology, a Juris Doctorate and is a graduate of the Four Winds Healing the Light Body School, a premiere energy medicine program.
The songs of New Mexico's Singer Songwriter Martha Reich, possess an exquisite poetry, capturing the depth of personal and universal subjects, while tapping into something true and real for all that listen deeply with their minds as well as hearts.
She has released five albums. Her most recent 'BRAVE BIRD' winning a Gold Medal for Female Vocalist in the 2018 Global Music Awards and LA Critics Award for Best Folk Artist.
"With a sound almost woven out of the earth, Reich sings from the brittle openings of the heart. To take in the art that comes from such a place opens up our lives in ways that are impossible to measure but so important to hold onto." - James Diaz, ANTI-HEROIN CHIC MAGAZINE
"Martha's Music transcends the barriers of language, borders and beliefs in a way that is moving, honest, and rare". - Gregg Braden, NY Times best selling author.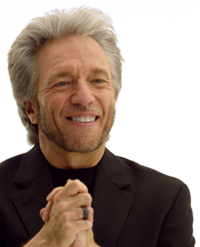 is a five-time New York Times best-selling author and is internationally renowned as a pioneer in bridging science, spirituality and human potential. From 1979 to 1990 Gregg worked for Fortune 500 companies as a problem-solver during times of crisis. He continues problem-solving today as he weaves modern science and the wisdom preserved in remote monasteries and forgotten texts into real world solutions. His discoveries have led to 12 award-winning books published in over 40 languages. Gregg has shared his presentations with the United Nations, fortune 500 companies, indigenous elders, religious leaders, diplomats and the U. S. military. He's featured in media specials airing on major networks throughout the world. The United Kingdom's Watkins Journal lists Gregg among the top 100 of "the world's most spiritually influential living people" for the 5th consecutive year, and he is a 2019 nominee for the prestigious Templeton Award established to honor "outstanding individuals who have devoted their talents to expanding our vision of human purpose and ultimate reality."
Dennis Andres is a speaker, writer, guiding expert and well-seasoned adventurer. His primary objective that's a common theme in all his work, is to facilitate uplifting and transformative experiences for others as they connect to the energies of nature.
His love and extensive knowledge of Sedona has earned him the title Mr. Sedona with both locals and clients alike. His passion for sharing what he knows has inspired the writing of several books including his Mr. Sedona Series books on Sedona. These titles have become national and local bestselling titles on Sedona: What Is A Vortex, the award winning: Sedona's Top 10 Hikes, and his most recent book: Sedona Hikes 225 Trials and Loops.
His humor, insight, and intellect have made him a popular commentator on Sedona for regional and national television. His expertise has been noted by Good Morning America, National Geographic Adventurer, Arizona Highways, Rachel Ray Magazine and many other media sources.
His focus presently is to share his knowledge and experience with large audiences, and the creation of more resources for those who are interested in experiencing

exceptional,

transformative experiences in nature.
is an acclaimed inspirational speaker, spiritual teacher, and psychic medium. She is the author of twenty books, including her flagship bestsellers, Invoking the Archangels and The Love Never Ends, which have become the cornerstones for many of her keynote topics such as intuition, mediumship and the angelic realm.
Through her courses, private sessions and live events, Sunny has grown and cultivated a diverse global community. Whether in-person or online, her strong mentorship encourages thousands of students to connect with their heart and the core of their being and guides them to experience life in a newer, more positive light.
Sunny is also the creator of the ELEV8 Your Life membership site, a virtual community focused on designing a high-vibrational life bursting with abundance, self-love and joy. Leading the ELEV8 Your Life community, Sunny focuses on accountability, support and guidance as the solid foundation of intentional and lasting transformation. All are welcome to join ELEV8 Your Life, where members have exclusive access to 18 years of her knowledge and teachings.
Kris Voelker is a soul musician whose music opens the Spirit to new awarenesses. She believes there's a great need for music that supports higher consciousness and personal empowerment. Kris' music creates a space that allows you to open up to your greatest potential and dream the dreams of your inner self. It's filled with hope and inspiration; her lyrics and melodies linger with you long after the performance has ended.
Kris started playing guitar at age 10 listening to John Denver and Dan Fogelberg. Those influences mixed with her own inspirational lyrics, a unique and angelic voice and a mind for melodies led to songs like Just Breathe, You Are Enough and Love is. For many fans, these songs are anthems to their lives that represent living in the present moment, self-acceptance and the power of love.
Artist and philosopher, Sherab "Shey" Khandro's deepest wish is to nourish and inspire the hearts and minds of others through paintings, sculpture and philosophical reflections focused on art, spirituality and the experiences of modern life. Committed to living with an open heart, she invites you to come alive in your own journey through the power of mindfulness and intentionality, exploring the transformative power of universal Love and Compassion.
Deborah Rozman, Ph.D., President and Co-CEO of HeartMath
Deborah Rozman has over thirty years of experience as a business executive, serial entrepreneur, psychologist, author and educator. She has been involved with HeartMath since its inception, first as founding executive director of the non-profit HeartMath Institute, then as executive vice president of HeartMath LLC, and for the past decade as founding director, President and CEO of Quantum Intech Inc. (dba HeartMath Inc) and more recently of HeartMath LLC.
She's also co-author with Doc Childre of HeartMath's Transforming Series: Transforming Stress, Transforming Anger, Transforming Anxiety and Transforming Depression, and is a key spokesperson on HeartMath, heart intelligence, managing stress in these changing times and heart-based living.
HEARTMATH PURPOSE AND VISION:
TO HELP ACTIVATE THE HEART OF HUMANITY
A global shift is under way and more people are sensing it involves a deeper connection with their heart. This desire for more heart connection is a growing movement, one that people are drawn to by a nudge from their own intuition or conscience to listen to their heart more and to connect with their inner guidance.
Bedouin Update is Fitzhugh Jenkins and Cheryl Good
Guitarist Fitzhugh Jenkins studied music at Berklee College of Music in Boston, in Paris with Pierre Bensusan and in Cuba. He has taken in the tango rhythms in Buenos Aires and has performed in India. He has performed healing music for baby elephants in Thailand. His music has been aired on the Oprah Network, Planet Green, the Discovery Channel and ABC.
Cheryl Good embraced the flute at the age of 12, entranced by the sound of the silver flute. Her love of the flute prompted her to complete formal music training at Lake Forest College and led her to concert stages as both a flute and vocal soloist.
She has recorded five albums of New Age music as her group Rhythnotic . She is a Sedona resident who is delighted to find herself in musical partnership with Fitz Jenkins.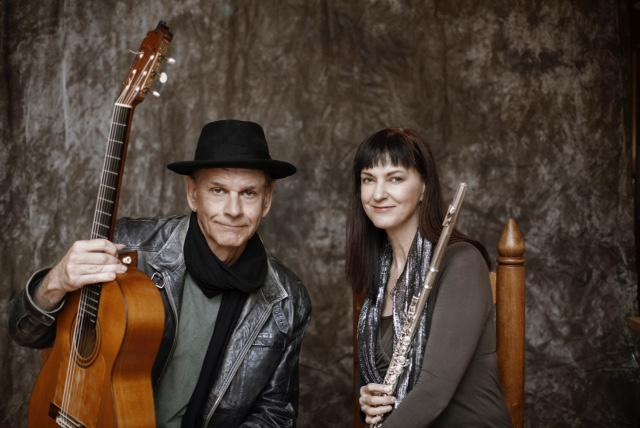 Bedouin Update
Sunday Closing Ceremony
Jeva Uqualla Havasupai Chief and Ceremonial Keeper
Uqualla is Havasupai, of the Blue Water People (Havsuw' Baaja), known as the guardians and sentinels for the Grand Canyon with its magnificent brilliant blue waterfalls. Havasupai land is revered as the birthplace and medicine apothecary to many of the Colorado Plateau tribes.
At the young age of 26, Uqualla was chosen by his people as their chief and served as such for many years. Today he continues to work for his people on the Elders Council of the Colorado Plateau Conversations and the Havasupai Spiritual Advisory Council. He's the planning member for the annual Pai Peoples gatherings and a delegate to the 7th Generation annual meetings.
Uqualla engages unstintingly as an agent of change at the forefront of many indigenous human rights initiatives, standing up for environmental matters concerning tribal communities -- mobilizing, liaising, speaking, writing and inspiring.
Internationally, Uqualla serves as a cultural ambassador of traditional ways. He's an eloquent advocate on cultural and cross-cultural matters in the US and globally, who acts as a bridge and translator between indigenous and western knowledge and understanding.
Uqualla is a keeper of songs and ceremonies and an inspired orator who addresses audiences on infractions to the wellbeing of global citizens and the Earth, always encouraging an inclusive, positive resolve.