Thursday evening June 3rd
Conference Room Doors open at 6:30 pm

Havasupai
Chief and Ceremonial Keeper
From the Heart of the Grand Canyon, the
Havasupai
Tribe live in the most beautiful and remote areas of the western Grand Canyon.
Supai
village is located in
Havasu
Canyon, which is accessible only by foot, horseback, or helicopter.
Eons of ancestors have brought wisdom and teachings still relevant for the present times and people.
The ethereal art of Coyote Telling is ages old and performed in tribal settings of canyon, cave, mountain and desert. Ceremonial Theater is the medium of expression.
Uqualla
is a medicine man, sage, storyteller, wisdom keeper and priest.
Conference room doors open at 8:30 am
Friday, June 4th, 9:00 am - 5:00 pm
Dean
Taraborelli
and Sunny Dawn Johnston
Our retreat opens on Friday as Dean Taraborelli inspires you to open your heart this weekend! 9:00 -9:30
Listen deeply to your soul's calling and awaken to your path and purpose.. Let go of a routine that no longer serves you and delve within, awakening to your most authentic self and embracing freedom and joy in an infinite field of possibility.
9:30-10:00 break
Followed by Sunny Dawn Johnston 10:00-11:30
Stepping into your innate wisdom

Tapping into the Multidimensional You!
How your innate wisdom is showing up for you, even if you aren't aware of it

Your secret superpower

The ONE gift that everyone has, that can provide you connection and healing immediately

The bigger picture of who YOU are and why YOU are here.
Sunny will be joined by Soul Musician Kris Voelker to bring in the energy of healing and change that we all are ready to experience... and create.
Friday schedule continued

11:30
pm
- 12:00
pm
break
12:00
pm
- 1:30 program continues
1:30
pm
- 3:00 Lunch on your own!
3:00 pm - 5:00 pm end of program
Saturday, June 5th, 9:00 am - 5:00 pm
Conference room doors open at 8:30 am
Kelley Alexander JD and Gregg Braden
Kelley inspires us to
reignite
our sacred hearts.
9:00 - 9:30 am. Defined by a vision of the future emerging as stronger and greater versions of ourselves.
Followed by Gregg Braden 10:00 am -11:30 am
Pure Human
At The Crossroads of Biology and Technology
The science is clear—within each of us lies an extraordinary potential far beyond what was believed possible in the past.
New discoveries ranging from human evolution and genetics to the new science of
neuro-cardiology (the bridge between the brain and the heart) have overturned 150 years of thinking when it comes to the way we think of ourselves, our origin, and our potential.
It's this indisputable fact that sheds a new awareness, and new cautions, as we begin to embrace Artificial Intelligence, computer chip implants and exotic chemicals in our bodies, and the long-term implications of these advanced technologies in our lives.
The implications are clear: when we replace our natural biology with artificial technology, our neurons, cells, unique abilities and coping mechanisms begin to atrophy. We lose the very qualities that we value, and cherish, as humans. How much of ourselves do we give away to the new technology? To answer this question, we must reveal the deep truth of our human potential—the new human story.
In this fast-moving, experiential, and highly visual presentation, Gregg Braden crosses the traditional boundaries between modern science and the wisdom of our past to reveal the power of the new human story.
Your immune response On-Demand!
Advanced states of deep-intuition On-Demand!

Advanced states of longevity On-Demand!

Advanced states of bio-plasticity,

neuro

-plasticity and genetic plasticity for health, healing, rejuvenation and regeneration!

Newly discovered classes of neurons and stem cells that give new meaning to longevity!
Saturday schedule continued
11:30
pm
- 12:00
pm
break
12:00
pm
- 1:30 program continues
1:30
pm
- 3:00 Lunch on your own!
3:00 pm - 5:00 pm end of the program
Saturday evening Sedona community Sacred Ceremony 6:30 PM - 8:00 PM
Ayni Dispatcho Ceremony brings us into alignment with the natural world, creating harmony and reciprocity. Request 20$ Love offering for Jorge.
Jorge Luis Delgado and special guest Suzan Pelfrey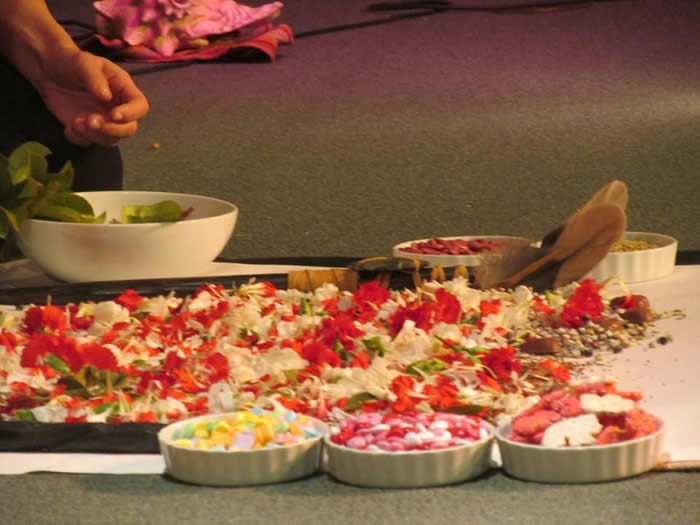 Sunday, June 6th 9:00 am - 5:00 PM
Conference Room doors open at 8:30
9:00 am –9:45 am Sacred Sedona Now collaborators Sherab "Shey" Khandro,
Debra Fleeger, and Tonya June Moore. Guided Meditation accompanied by sound healing crystal bowls, messages from the Divine!
12:00pm -2:00pm Lunch on your own
2:00-3:30

PM

Beth

McDougall, MD
Dr. Beth
McDougall
is the Founder and Medical Director of the CLEAR Center of Health in Mill Valley, California. Long known as a medical detective, Beth
McDougall
MD, excels at unraveling complex,
multifactorial
conditions, and specializes in helping patients with chronic illness and
neurodegenerative
diseases. She is advancing a new paradigm, one at the intersection of medicine and contemporary physics to transform the practice of medicine and unlock the secrets to radical healing. Her book introducing this paradigm, Your Pristine Blueprint is due out Summer 2021.
The Missing Key to Longevity and Reversing Disease
We have an opportunity for a more expanded understanding about the nature of reality that opens up radically new solutions for personal and planetary health. Contemporary physics tells us that we exist within the Unified Field - a highly organized sea of infinite energy and information. Not only do we exist within it, but it exists within us and we and every other aspect of our material reality emerges as a unique expression of this limitless sea.
Within the Unified field you have a Pristine Blueprint that channels energy and provides the information that governs the formation, maintenance, and coordination of your body and physiology. Informed by your unique genetics, astrological influences at the time of your conception, as well as by the imprint of your soul; your blueprint becomes the template for your physical form and operating instructions for your exquisitely complex physiology. Your degree of health—and even the rate of your aging—directly correlates with how well your physical body resonates with your Pristine Blueprint and therefore how well you extract energy from the unified field funneled through the correct information. The solution for achieving vibrant health and reversing disease is possible through connecting to the exquisite intelligence of your body and ultimately to your Pristine Blueprint.
All of life is miraculous, but it is based on laws of physics and the nature of reality. When we understand how it works, we can create miracles predictably.
Our degree of health—and even the rate of our aging—directly correlates with how well your physical body resonates with our Pristine Blueprint and therefore how well we extract energy funneled through the correct information from the Unified Field.
Everything we encounter in our lives has a unique energetic signature. Some of these enhance resonance with our blueprint and some provide misinformation that interferes with our resonance. Accumulated misinformation begins to affect the quality of our health and life.
We will look at health and lifestyle choices through a new lens and different solutions for reversing disease.
Learn how to elevate the energetic vibrations of your body, your thoughts, your relationships, the food you eat and the water you drink to be in harmony with your Pristine Blueprint.
Dr. Beth will share how accessing her intuition helped her on your own healing journey. She will share real-life stories of dramatic recoveries with her patients as they learned to apply these fundamental principles to their lives.
Learn about new technologies based on scientific understanding about the infinitely abundant, interconnected Unified Field. These technologies are being modeled after Nature herself, working in resonance with the Unified Field.
4:00 - 5:00 pm Panel and farewell