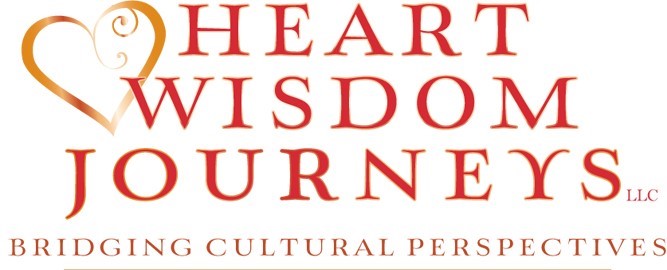 Contact us
email info@stellarproductionslive.com
for information.
We

ather, altitude and clothing information in a nutshell
Altitude in Cusco: 10,900 Ft
Sacred Valley: 7,600
Ft. Puno: 12,500 Ft.
Weather: Whether you like it or not: It's always a blessing.
It's winter, but weather is changeable.
Lima Min 56 - 58ºF. Max: 69 – 71ºF
Cusco: Min 36- 40ºF. Max: 66 – 69ºF
Machu Picchu: Min 47 - 51ºF. Max: 67 – 70ºF
Puno: Min 10 - 14ºF. Max: 68 – 70ºF
Be sure to bring your Seven Senses --

Sense of Humor, Sense of Adventure, Sense of Humility, Sense of Solidarity, Sense of Compassion, Sense of Awe AND Sense of Peace (Patience)
Bring comfortable clothing for some sunny days and warm clothing for cool ones. In Peru you'll find a magnificent selection of all of these items as well as very inexpensive, exquisite local creations of Alpaca sweaters/ponchos/hats/ scarves/ gloves/ socks/ purses/ backpacks/ travel bags, etc.
Bring comfortable walking shoes, hat, sun glasses, sun screen and rain gear. Many people bring snacks like dehydrated food and nuts. It's OK to bring enough for personal consumption during the journey.
Day 1: Travel to Lima
Entering Peru is a straightforward process. It's a simple matter of filling out a Tarjeta Andina tourist card and presenting your passport to the immigration officials. Typically called a "tourist card" and given to you during your flight to complete. You will hand the form to customs with your passport and keep a copy to present as your exit visa.
(Your passport numbers are given to the train stations and the hotels in advance.)
From there you go to baggage claim and clear customs.
Main Journey
Day 2:
Cusco
CUSCO: You will love this warm, welcoming colonial city in the Andes with its friendly people and interesting shops, cafes, restaurants and sites.
Climate: Cusco has a subtropical highland climate. Its climate is generally dry and temperate with two defined seasons. The dry season lasts from April to November with abundant sunshine and occasional nighttime frosts. July is the coolest month with an average of 9.6 °C (49.3 °F). The wet season lasts from December to March, with night frosts less common. November averages 13.4 °C (56.1 °F).
Altitude 11, 152 feet above sea level.
The Incas cultivated an advanced awareness of energy and the knowledge of how to utilize each vibration for growth and transformation. Each of over 300 temples were built at a specific point of power within the city. There are said to be 1,500 temples and altars in the mountains surrounding Cusco.
The city of Cusco was laid out in the form of a Puma with Saqsaywaman as the head. We embark on a walking tour of Cusco later today. We'll visit a few very special places and learn to navigate from our hotel to the square, shops, restaurants and other points of interest.
Upon arrival you will have time to acclimate to the altitude followed by a short walking tour of Cusco lead by Jorge.
Evening Welcome dinner "Welcome to the Andes"
Day 3:
Tipon and the Sacred Cusco Alters
AM: Tipon tour
PM: Sacred Cusco Altars: Kusilluchayoc, Temple of the Moon, Sacsayhuaman, Qenko, Puka Pucara
Breakfast included.
Overnight in Cusco, Taypikala Cusco hotel.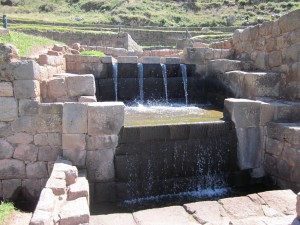 Tipon: Outside Cusco a winding dirt road takes us to the top of a mountain, where we find the lush magical site of Tipon. The water flowing from the top and left of the site is a merging of the male and female energies. It is a representation of the orginal Incan Empire and brings forth a feeling a deep peace and serenity. The water is purifying and uplifiting and brings a sense of inner balance. Jorge will lead us in a special purification ceremony to begin the journey.
To begin our afternoon journey we travel through the countryside to mystical Kusilluchayoc, Temple of the Universal Heart where we'll have the opportunity to surrender to Love and embrace the authentic nature of this heart wisdom. Onward to Amaru Machay (Cave of the Serpents/Temple of the Moon).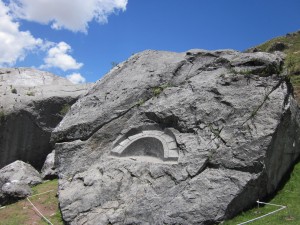 In Amaru Machay, we connect with the womb of the Mother and the Serpent giving us the opportunity of rebirth.
Later, we will continue visiting Sacsayhuaman,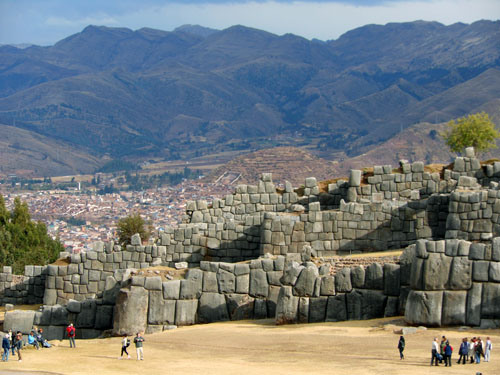 Qenko, Puka Pucara. We can admire the magnificence of our ancestors; connect with the living essence of remembering who we are and why we're here.
DAY 04:
EARLY TRAIN TO MACHU PICCHU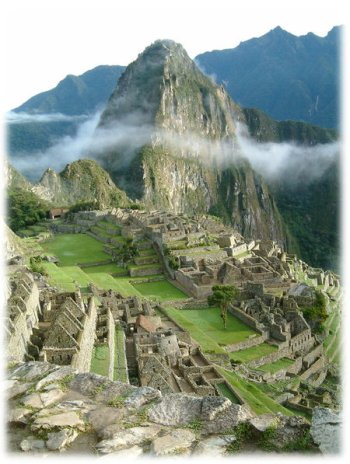 MACHU PICCHU: In the early morning we board our train to Machu Picchu and enjoy breathtaking views of the lush Urubamba Valley. Machu Picchu, known as the Eighth Wonder of the World, and the Sacred Crystal City waits. The total meaning and the varied uses of Machu Picchu are still unknown: Why was it built? What purposed did it serve? Who lived there? When and why did they depart?
It's widely agreed that the main intent of this stunning city, sometimes steeped in rain forest clouds, was a spiritual and ceremonial center. Clearly, its creators intended the journey to the sacred city to be a powerful experience for anyone who makes the pilgrimage.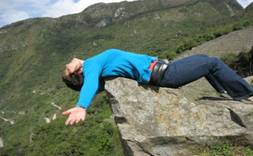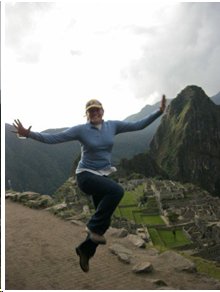 Jorge has some special things planned for us today.
The ruins and ceremonial sites are breathtakingly beautiful and rich with the heartbeat of Pachamama (Mother Earth). We will discover the places on the grounds that call us and locate our personal power spots.
DAY 05:
Return to Machu Picchu for a sunrise ceremony and hike to the Sun's gate!
DAY 06:
Mandor Falls
Hiking in the Machu Picchu sanctuary!
Mandor Waterfalls is the astounding scenery at ground level. From town we'll walk along the road and pick up the railroad tracks which follow the river. From here we view the steep mountain cliffs all around, jutting straight into the sky far above.
After about an hour along the river we'll turn away from the river and head up a side stream toward the Mandor Waterfall. Although we're hiking in the Machu Picchu sanctuary, there are some homesteads scattered throughout, and as we get away from the river we pass through an orchard with fruit trees before transitioning into cloud forest. About 20 minutes later we reach the waterfall with a small pool nearby that allows a quick swim before or after our picnic lunch. We'll then retrace our steps back to town, with a total hiking time of about five hours.
TRANSFER to your luxury home in the Sacred Valley for the next 4 days and 3 nights!
DAY 07:
VISIT AN ANDEAN SCHOOL
The children attending these high mountain schools love to come to school and are eager to make something of their lives. School attendance approaches 100 percent, diminished only when snow blocks the long walk over mountains from home or parents are sick or need help with animals or crops.

In addition to the regular education curriculum, donation funds foster self-sufficiency training through its School for Life programs, which teach life skills—such as business skills, greenhouse projects, carpentry, ceramic production, and raising guinea pigs for protein—and also encourages the continuation of ancient Andean traditions.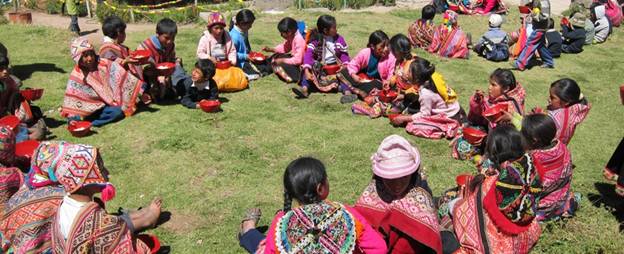 DAY 08:
OLLANTAYTAMBO and PISAC MARKET AND TEMPLE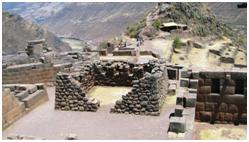 We travel to Pisac this morning, a charming Andean Village. The Pisac ruins are located high above the village and are a fine example of ancient stonework. The name derives from "pisaca," meaning partridge, and this ancient city appears to have been laid out to resemble a bird with the terraced fields forming the wings.
There appears to be both a practical and spiritual intention to the layout of the city. The temples are built both into and around natural rock formations that may have been of special spiritual significance to the Inca. The Sun Temple can be easily recognized by its curved outer wall. As at Machu Picchu, there exists here a Hitching Post of the Sun (a large carved stone). This stone was used at midwinter's time (Winter Solstice) to bind the sun and prevent it from sinking any lower in the sky. After the ruins we'll visit the Pisac Market- the largest in this area of Peru.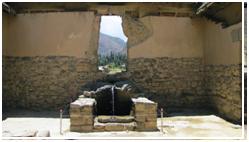 OLLANTAYTAMBO: The Inca Temple of the Sun is known as The Pyramid of Pakaritambo or The Dawning Place of Tomorrow. It is also known as the Lemurian (read Edgar Cayce, Churchward on Lemuria or books and articles on the Lost Continent of Mu) Temple of Love – and that vibration can be felt in this place. There are many springs with flowing waters and the site has a very calming effect.
PM: TIME FOR MEDITATION
DAY 9 :
Chinchero and the Moray Circles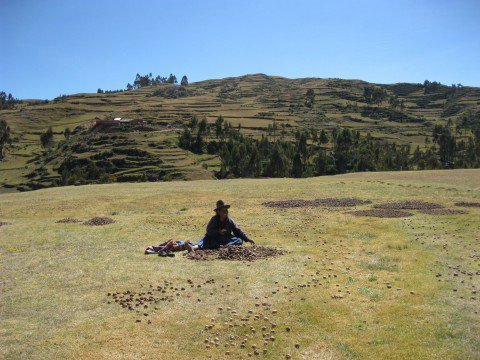 CHINCERO: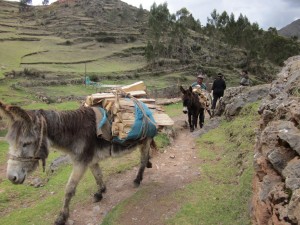 Potato dehydration in the sun.
A gentle site offering sacred caves, waterfalls, giant rocks and much to explore and relax into. Here we connect with Pachamama (mother earth) and explore the many features of the site. We find our own places of alignment. Here we discover caves, waterfalls, rolling hills and temples of the past.
Many of these earth temples remain active and are visited by locals and shamans. Like Moray, Chincero offers a deep connection with the energies of the earth.
After spending as much time as we want at the site, we visit the native market at Chincero, colorful and fun. Here you'll see many displays of fruits and vegetables, along with handicrafts.
MORAY: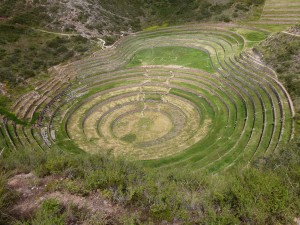 Step into the ancient/future. Today we'll visit Moray, a site that resembles a sunken amphitheater with circular terraces carved deep into the earth. This ancient earth sculpture offers a unique and powerful earth connection.
PM: TIME FOR MEDITATION
DAY 10:
TUMIBAMBA
We complete our journey of the Sacred Valley this morning. We stop for our final ceremony at Tumibamba.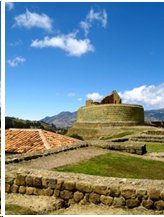 An archaeological site and ceremonial center in the shape of a knife (tumi knife). Most of the site is underground (it was covered by Inkas to avoid it's destruction.) According to Jorge, Tumibamba is connected to the Heart Chakra and our closing ceremony here will integrate your journey on a cellular level in a very profound way.
Arrive Cusco early afternoon.
Some fun optional ideas for your afternoon early evening in Cusco. The best part? They're all cheap or free!
1. Have lunch with the local Peruvians at La Chomba in Calle Tullumayu.
2. Shop at the Baratillo – the smuggler's market – over Calle Ejercito on Saturday morning. Excellent for bargains on everything you can imagine, but rife with pickpockets, so don't bring any valuables, and don't say I didn't warn you.
3. Visit Museo Irki Yachay, where textiles and little kids art from remote Andean villages is on display.
4. Stroll through the weekend market in the Plaza Tupac Amaru – a great place to watch locals enjoying Cusco's ever-improving standard of living
5. Watch schoolkids practicing traditional dances in the plaza next to the tax office on Calle Plateros.
OVERNIGHT IN CUSCO
DAY 11: TRANSFER TO THE AIRPORT IN CUSCO TO FLY TO LIMA AND TO
CONNECT WITH YOUR INTERNATIONAL FLIGHT TO HOME. Or join us as we continue to Puno and Lake Titicaca
Price Includes: Everything mentioned in the program, accommodation at 3 star hotels, daily buffet breakfast, Welcome dinner and 4 Dinners one Transfer IN / OUT the day in Cusco and your airport departure transfer, private transportation during the tour by bus. Round trip train to Machu Picchu, entrance fees to Machu Picchu for two days and one day Mandor falls, plus the bus up/down respectively, other entrance fees to other archaeological sites, Jorge as the guide throughout, contact with other shaman such as the Q'eros, ceremonies.
Price Does not Include: Anything not mentioned in the program, extra Transfer IN/OUT, meals which are not specified, flight tickets (domestic not international), departure airport taxes, travel insurance, personal items, tips, extras.
PUNO and LAKE TITICACA

.
DAY 01:
TRANSFER BY PRIVATE BUS FROM CUZCO TO PUNO.
We say our goodbyes to those returning home and look forward to continuing relationships with newly made friends. Extension travelers for the journey to Lake Titicaca will be preparing to leave at 7:30 AM for the journey south. Our enjoyable journey is laced with stops at interesting sites along the way.
Square at Andahuaylas
RAQCHI (Temple of Wiracocha): An Inca temple of monumental dimensions. The temple is divided in two naves and each nave of 11 giant columns. Prior to its destruction by the Spaniards, the temple had what is believed to be the largest single roof in the Incan Empire, having its peak at the central wall, then stretching over the columns and some 25 meters (82 ft) beyond on each side. The site has many structures to explore.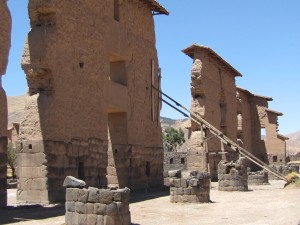 Raqchi
SICUANI: In this town we enjoy a typical Andean meal served buffet style.
LA RAYA: Midway on our journey to Puno we stop at high point of LaRaya to view the landscapes. We can see the Altiplano (arid and dry plains) uniting with the Quechua Zone – rivers and valley.
PUKARA: The most important and oldest ceremonial left of the Altiplano and the origins of the Andean Culture. Arrive in Puno at 5PM and check into our hotel. Relax…it's been a long day and we have gone up in altitude. Tonight and tomorrow are times for taking it really slow and relaxing.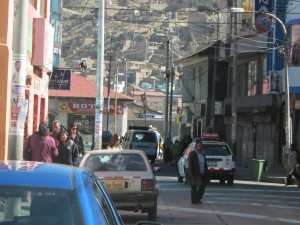 Puno Street Scene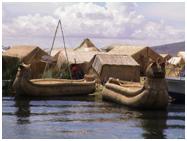 Day 2:
UROS ISLANDS: A boat takes us out on the lake for our morning journey to the Uros Islands. The unique Uros people predate the Inca and live on forty-two self-fashioned floating islands in Lake Titicaca. The Uros use bundles of dried totora reeds to construct reed boats and to make the actual floating islands. Most of the Uros people have moved to the mainland but a few hundred still live on and maintain the islands.
Day 3:
Amaru Meru Doorway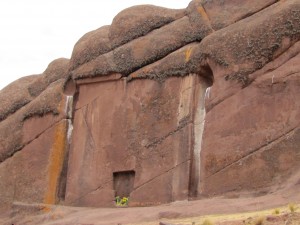 AMARU MERU DOORWAY: Early this morning we travel along the edge of Lake Titicaca to the Amaru Doorway. This is one of the highlights of our journey to Peru. In the book, Andean Awakening, Jorge Luis claims discovery of this portal. Located along the coastline of Lake Titicaca, the Amaru Doorway feels very alive. There are many tales surrounding this multidimensional portal – we will go and discover our own.
TUNUHUIRE: Here we find monoliths related to the Tiwanaku Culture, the forerunners of many of the Pre-Inca cultures. In this place, Jorge will lead us in a special meditation to connect with the energies of the Lake.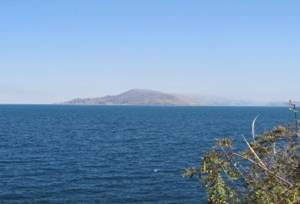 Day 4:
Sillustani and transfer to the airport in Juliaca for your connection to Lima. As you say good bye to this magical land you carry the vision and the magic with you.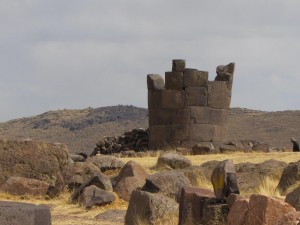 SILLUSTANI: On the shores of Lake Umaya near Puno Peru are tombs built above ground in tower-like structures called chullpas. This is a place of the Aymara people who the Inca conquered in the 15th Century. Many tombs have been compromised by grave robbers while others are left unfinished. Worship of ancestors was an integral part of the Aymara culture and the chullpas stand as a reminder of the connection between life and death. Insides of the tombs were shaped like a woman's uterus and – as is the tradition throughout Peru – corpses were mummified in fetal position to emulate and recreate their birth. Lizards are carved into the stones because of their ability to re-grow their tail – considered a symbol of life and rebirth. Openings in the buildings face east. The belief is that the sun is reborn by Pachamama each day.
JULIACA AIRPORT: Our last stop on the journey. If you have chosen this extension, your flight from Juliaca to Lima should be booked and included in your airline reservation. From Lima you will continue home. We have concluded this mystical journey, for now. I say "for now" because I have learned that the gifts and realizations of the journey continue long after we have arrived home. And then, there are those who will choose to return again–and again.