Thursday June 6, 2019
Included in your weekend package.
Registration and bookstore open at 4:00 pm
Doors open at 6:30 pm
Welcome to Sedona!
Lunch is included Friday, Saturday and Sunday.
Dinner on your own, below are onsite options.
Two Food trucks from Friday to Sunday and includes an organic, vegan option:

Or Pre-order dinner for Friday and Saturday nights:

Welcome and opening ceremony and celebration.
Join us! Our evening begins at 6:45 pm with introductions of one another and our team!
Next, we are honored to once again welcome
Jorge Luis Delgado, Peruvian Chakaruna, and
Francisco Moo, Mayan Elder
Follwed at 7:00 pm by Tony Redhouse, Navajo Native American sound healer, spiritual teacher, award-winning recording artist, and champion hoop dancer.
7:00 pm - 9:00 pm included in your weekend registration.
Friday June 7, 2019
Registration opens at 8:00 am
Doors open at 9:15 am
Open seating today!
Dennis Andres -- What Makes Sedona Special
9:30am - 9:45 am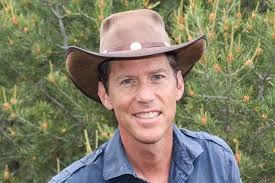 Dennis Andres
Dr. Joe Dispenza pre-conference seminar
This option is not included in your weekend registration fee.
10:00 am - 5:00 pm
1:00 pm - 2:30 Organic lunch included
Friday evening June 7, 2019
Included in your weekend registration package.
Doors open at 6:30 pm
7:00 pm opening address by
Kelley Alexander JD, co-director of the Sanctuary at Sedona.
7:45 pm - 8:00 pm Break
8:00 pm
Martha Reich Braden music from the heart! Followed by Gregg Braden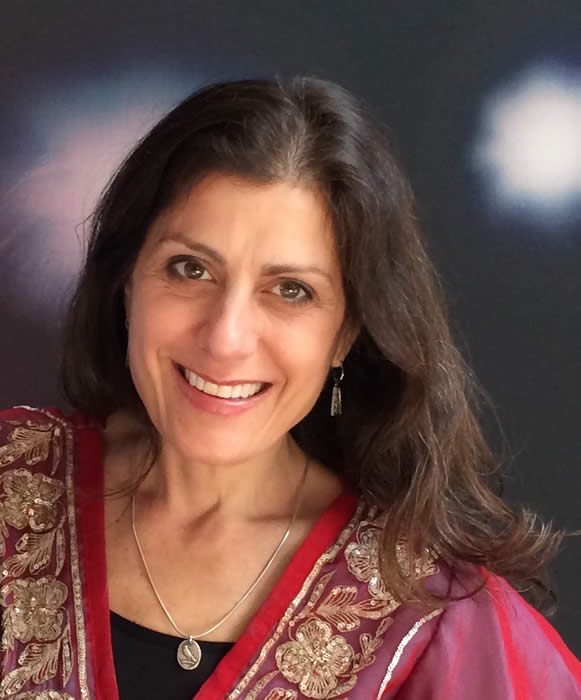 8:00 pm - 10:00 pm evening presentation, Gregg Braden.
All day Saturday June 8, 2019 and Saturday evening!
Included in your weekend registration package. Organic lunch included.
Doors open at 8:30 am
9:00 am - 10:30 am Sunny Dawn Johnston and Kris Voelker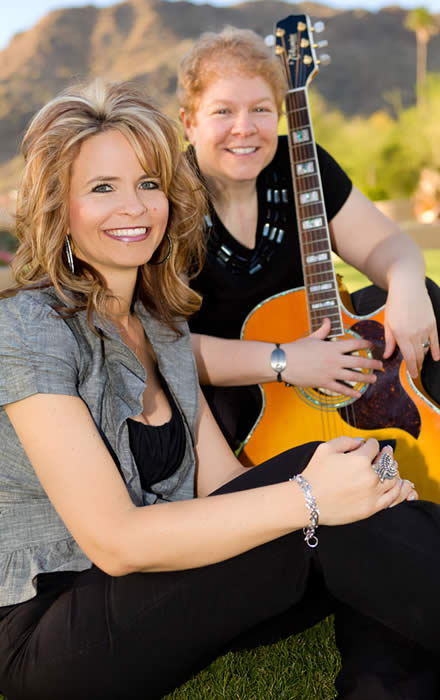 Sunny Dawn Johnston
and Kris Voelker
Embrace your magic and your bliss!
Join Sunny Dawn Johnston as she leads you through an exercise to experience BLISS. Open your heart and create your day from a place of love and intention. Joined by Soul Musician Kris Voelker, your morning session will be filled with the energy of Joy, Peace and Possibility to prepare you for the amazing day ahead.
Included in your weekend registration.
10:30 am - 11:00 am break
11:00 am - 12:30 pm Gregg Braden
12:30 pm - 2:00 pm lunch
2:00 pm -3:30 pm Dr. Joe Dispenza
3:30 pm - 4:00 pm break with book signing
4:00 pm - 5:00 pm Unplugged with Kelly Alexander JD, Dr. Joe Dispenza and Gregg Braden
Gregg Braden and Dr. Joe Dispenza will each have individual presentations followed by an afternoon unplugged with Gregg and Joe together having conversations with you! Lunch is included.
5:00 pm dinner break.
Saturday evening June 8, 2019
Doors open at 6:00 pm included in your weekend registration package.
6:00 pm - Bedouin Update followed by Saturday evening film night with Glenn Scarpelli!
Sacred Journeys -- with Glenn Scarpelli, Mackenzie Phillips, Matthew Kosto and Stephen Wallem.
Enjoy conversations with Glenn following the film.
Marco is a mess. He's lonely, depressed, and just barely going through the motions of life. When a surprise visit from his past turns him upside down, he discovers what's been holding him back all this time. This tender comedy shows what new beginnings can look like in the age of a modern family.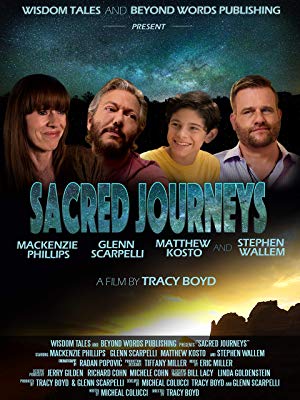 Bedouin Update is Fitzhugh Jenkins, guitarist and Cheryl Good, flutist.The duo is the next evolution of the Jazz Bedouins, a popular Sedona group that entertained Arizona audiences for 14 years. Bedouin Update showcases the original compositions of Fitzhugh Jenkins which weave world music influences with lush jazz harmonies.
Guitarist Fitzhugh Jenkins studied music at Berklee College of Music in Boston, in Paris with Pierre Bensusan and in Cuba. He has taken in the tango rhythms in Buenos Aires and has performed in India. He has performed healing music for baby elephants in Thailand. His music has been aired on the Oprah Network, Planet Green, the Discovery Channel and ABC.
Cheryl Good embraced the flute at the age of 12, entranced by the sound of the silver flute. Her love of the flute prompted her to complete formal music training at Lake Forest College and led her to concert stages as both a flute and vocal soloist.
She has recorded five albums of New Age music as her group Rhythnotic. She is a Sedona resident who is delighted to find herself in musical partnership with Fitz Jenkins.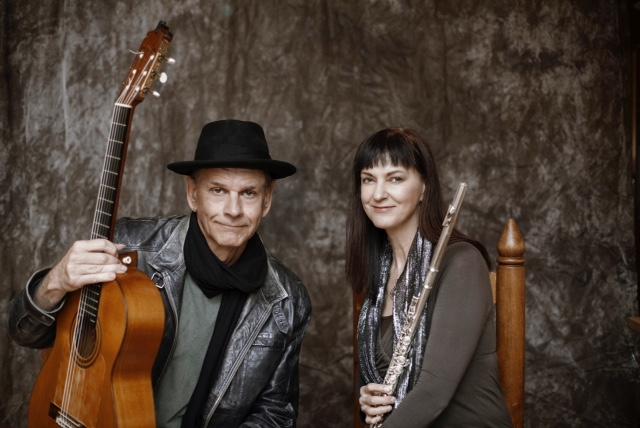 Bedouin Update
All day Sunday June 9, 2019 9:00 am - 5:00 pm
Included in your weekend registration. Organic lunch included.
Doors open at 8:30 am.
Included in your weekend registration.
9:00 am - 10:30 am
Earth, We Are One: Happy, Free & Loved
Shey Khandro
Each of us are powerful beyond measure. As we embrace our personal potential, we bring healing to ourselves and to our world. Formerly ordained as a Buddhist nun in the Tibetan tradition, Shey Khandro offers teachings about the power of the individual to create a tsunami of change. Join Shey as she shares stories, practices and guided meditation, culminating in a lively panel discussion with local thought leaders in the field of sustainability. Co-creation at it's best.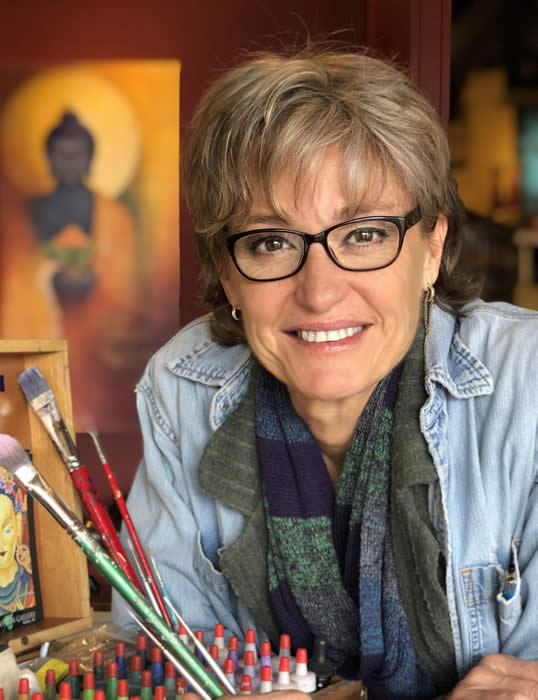 Sherab Khandro
Panelists
Entrepreneur and visionary David Warr has integrated conscious and sustainable business practices for over 40 years and will be sharing his perspective and experience with all of us.
Ruth Hartung Director and Course Leader for 7 Centers Yoga Arts, Ruth has been involved in the local food, agriculture and sustainability movement in Sedona since 2008. She includes education and skill-building around these important social issues as part of 7 Center's yoga teacher training.
10:30 am - 11:00 am break
11:00 am - 12:30 pm Gregg Braden
12:30 pm - 2:00 pm lunch
2:00 pm - 3:30 pm
Afternoon presentation with HeartMath CEO Dr. Deborah Rozman.
3:30 pm - 4:00 pm break
Closing with Uqualla 4:00 - 5:00 pm included in your weekend registration fee.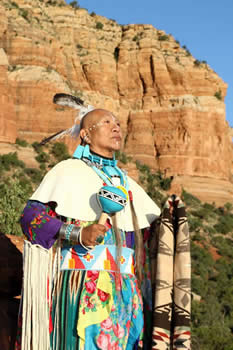 Uqualla
Main conference ends at 5:00 pm on Sunday.
Special event to follow our weekend gathering!
Date:

Sunday, June 9, 2019


Screening Time:

6:00 p.m. - 8:30 p.m.


Location:

Sedona Performing Arts Center, 995 Upper Red Rock Loop Rd, Sedona AZ


Tickets on sale NOW.



*A Reel Healing is an immersive experience for a deeper integration of the movie's message.

Sponsored by Stellar Productions Live and the Sanctuary at Sedona!
Sunday evening June 9th at 6:00 pm

ILLUMINATE Film festival Honors Gregg Braden with
Conscious Visionary Award
ILLUMINATE is pleased to present Gregg with our annual Conscious Visionary Award for his many inspiring teachings and accomplishments, of which only a few include five-time New York Times best-selling author, presenting his discoveries in over 30 countries on six continents, and author of 12 award-winning books published in over 40 languages. As the United Kingdom's Watkins Journal states, "Gregg is among the top 100 of the world's most spiritually influential living people" for the 5th consecutive year, and he is a 2019 nominee for the prestigious Templeton Award.
The program also includes an evening of conscious film, discussion and Q&A with Gregg Braden, as well as a Reel Healing*.
You are wired for greatness. Come explore with us in an evening of transformational film and insight with Gregg Braden followed by a Q&A and Reel Healing*.
Monday June 10, 2019
Post-Conference Seminars information here