Exhibitors
Fourth Annual Change:
Finding the Gift in Shift Conference
January 15 -17, 2010, Sedona, AZ
Sarah Mclean
Need a meditation cushion, timer, incense, or simply want to talk to someone about how you can learn to meditate or join a meditation retreat? Visit the Sedona Meditation Training & Retreat table and remember to pick up your free "Shhh I'm Meditating" door hanger.
Web site: www.sedonameditation.com
E-mail: sarah@sedonameditation.com
Phone: 928-254-0064
*******
Ronna Prince and Dr. Donald Backstrom
Stop by and learn about the life-changing journeys Ronna and Donald have planned for this year. Ronna and Donald are cofounders of Global Wholeness Corp., a nonprofit, tax-exempt corporation dedicated to aligning with the Quantum reality of a whole and healed earth and of ourselves as whole, healed beings walking in harmony with the Earth. Global Wholeness Corp. is producing spiritual films and educational media aimed at increasing consciousness of the connection between our own microcosmic being and the greater macrocosmic being of Earth and of the Universe. The first film, Sacred Journey of the Heart, is scheduled for premier on 3-21-2010 in Scottsdale, Arizona.
For more information, please visit: www.sacredjourneyoftheheart.com or www.globalwholeness.com
Global Wholeness is part of a larger educational framework called the Ho logos System (TM). The Ho logos System is a correlated program of integration for body, mind, emotions and spiritual well being. It centers on the system of 12: 12 major chromatic chakras, 12 physical organ systems, 12 acupuncture meridians, 12 balanced emotional states and more! Find out how Ho logo Systems (TM) can bring you back to Radiant Balance.
Experience Aura-soma, color therapy for the soul and Dr. Backstrom's Essential Wellness tips to keep you in alignment. www.backstromwellness.com
Web site: www.sacredjourneyoftheheart.com
E-mail: rprince32@cox.net
Phone: 602-315-6335
*******
Guy Matthews
Guy will be offering Crystal Sound Bowls for purchase as well as other sound tools and CDs for your evolutionary pleasure. Be sure to see him for a crystal bowl demonstration. Private sessions available upon request.
Web site: www.krystalbleu.com
E-mail: krystalbleu57@yahoo.com
Phone: 928-814-6441
*******
Kim McDermot
Come and see the incredible colors of your Aura/Energy Field that is all about you! Our interactive Aura Imaging System is a self discovery tool that shows your Aura/Energy field and can be of great insight into your life at this precise moment in time. Learn how becoming more aware of your energy field can be valuable in creating balance in all areas in your life: physically, emotionally & mentally. Come and reconnect with your energy field.
Each session comes with a personal reading by Kim showing your Aura/Energy Field and the explaining the meaning of the colors in your Aura, and shows each of the 7 Chakras and how the energy flows within your body. Each session also includes a picture of your Aura that you can take home.
Web site: www.sedonamediacompany.com
E-mail: sedonamediaco@aol.com
Phone: 928-300-5278
*******
Totem Paintings With Reading by Nataya of Sedona
Gifted Spiritual Intuitive Artist / Teacher / Healer Clairvoyant / Clairaudient Source
Channel Dove and Roses. This totem painting spoke of great peace coming and that the roses were a sign of the beauty in her spiritual unfolding.
Yellow bird with a whale's tail. This totem painting spoke to her telling her that before she can fly she will have to heal some emotions on a very deep level.
Here is what people are saying:
Superior! Excellent! Professional! Friendly! Right on! What can I say? The Best reading I ever had. DO NOT MISS READING WITH THIS WOMAN! A gazillion stars! R.A. of San Francisco, CA

Outstanding!!!!!!! Truly the best, most informative, thorough reading I ever had. She explains the how and why along with such sincere positive energy. Everyone should call her for a reading...NOW!!!! I will definitely call her again. L.T. of Austin, TX

My friend, who is an excellent channeler, told me everything you do is really true. Y.I. of Tokyo, JAPAN

I have never experienced so much love...I just burst into tears. My back pain went away the next day after you did a reading and Soul healing for me. Thank you so much! It's amazing. L.R. of Sedona, AZ

She is really on point and quick to see my situation. Thank you for all your insights. D.S. of Boulder, CO
Web site: www.natayaofsedona.com

Email: kolorwheelz@gmail.com
Phone: 928-204-1805
*******
Kathleen Gildred -- Gorgeous Goddesswear
Gorgeous GoddessWear are women's garments so beautiful and feminine, you feel like a Goddess wearing them! All sizes, shapes and colors of a wonderful array of coats, dresses, jackets, blouses, and shawls.
Web site: www.gorgeousgoddesswear.com
E-mail: kgildred@aol.com
Phone: 310-994-8368
*******
Joyce Carrington and Libby Lynch-- BioMat
When you combine far infrared and negative ions, and conduct them through a bed of amethyst crystals, you're not just allowing your cells to access 20 million years of information, you're also giving yourself a profoundly relaxing, pain-reducing, life changing experience! The BioMat is an extraordinary healing pad filled with Amethyst crystal stones, which are known for their power to detoxify the body from alcohol and other harmful elements.
Web site: www.biomatsales.com
E-mail: joyce@thebiomatcompanycom
*******
Michael James
Michael James is a spiritual teacher, counselor, healer and author living in Sedona. Michael's hands-on-healings work at a deep, inter-dimensional level to create balance in all four of our bodies – physical, emotional, mental and spiritual – boosting the immune system, clearing limiting beliefs and expanding our energy field to result in a feeling of radiant well-being.
During soul sessions, he listens to the client's soul energy and relates what it wants the consciousness to be aware of. The soul communicates through a variety of ways to help expand the heart space. Michael becomes a conduit for higher wisdom bringing to light unconscious truths that enable people to overcome self-imposed obstacles and step into their True Presence.
Visit Michael at his booth to experience 5-10 minute energy clearings, which help clear the ental space and expand the heart space. Energy clearings utilize Beings of Love and Light to release stress, relieve headaches and rebalance your energy system. Stop by. You'll be glad you did!
Web site: www.i-am-MichaelJames.com
E-mail: IamMichaelJames@hotmail.com
Phone: 928-301-7458
*******
Corinne L. Casazza
Local author and writing coach Corinne L. Casazza's second novel Walk Like an Egyptian makes it's debut. Corinne will be signing copies in her booth.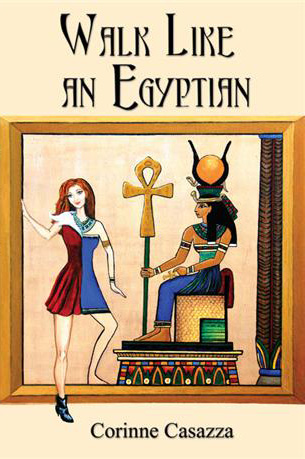 Senator Tab Pendleton has just received the Democratic nomination for President when his wife is viciously murdered in their home. Amid allegations he should stand down, Tab searches for answers and relies on ancient wisdom.
Tara Green is a flight attendant who longs to be a movie star. When she lands a national beer commercial, this unsuspecting beauty is thrust into unfamiliar territory. An assassin, the incumbent President and Senator Pendleton all converge on her for reasons she can't comprehend. Her vivid dreams of ancient Egypt and the Goddess Isis seem more real than her current Hollywood life, but are doing nothing to help her understand it.
Will Senator Pendleton use Tara's Goddess magic to secure the presidency? Or will the incumbent President use her power for his own means?
Web site: www.CasazzaWriting.com
E-mail: ccaz67@yahoo.com
Phone: 928-202-0158
*******
Gavin Carruthers
Gavin Carruthers is one of Sedona's best-known and most respected astrologers, and is available for mini-astrology readings during the whole weekend. He is offering birth chart readings and astro-locality sessions. Sign up by calling him at (928) 204-2277 (or e-mail gavin@commspeed.net) with your date, time and place of birth. $60 for 30 minutes.
Gavin is also creating an astrology DVD series and will have the first several DVDs available for sale, as well as his Pluto Experience DVD which also features musician/astrologer Vyktoria Pratt Keating. Gavin has been a professional astrologer and teacher for more than 30 years. His approach is positive and supportive, combining his astrological insights with a spiritual and psychological perspective.
E-mail: gavin@commspeed.net
Phone: 928-204-2277
*******
Sunny Dawn Johnston
Visit Sunny Dawn at her booth where she'll have many products available such as: Aura Cleanser, Young Living Essential Oils, sage, nag champa, stones and crystals, Buddha and Quan Yin figurines, jewelry, colorful jackets, purses, books by many different authors such as Doreen Virtue, Louise Hay, Wayne Dyer, Byron Katie, and music CDs by Deva Premal and Karen Drucker.
Sunny's Meditation CDs will also be available: Meet Your Angel, Connecting with Your Spirit Guide, Positive Affirmations, Prosperity Affirmations, Love and Accept Your Body, Grounding and Protection, Invoking the Archangels, her newest CD Conversations with Sunny as well as the book she co-authored Find Me.
Web site: www.SunnyDawnJohnston.com
E-mail: Sunny@SunnyDawnJohnston.com
Phone: 602.375.6788
*******
Jaculin Dorman – Chakra Life
Born clairvoyant, clairaudient, and with recall, Jaculin Dorman has always worked with subtle energies.

Isolated in childhood by various physical restrictions including being legally blind, she was guided by and began working with the Celestial Realms when she was eight years old. Trained by the Celestial Realms, Jaculin teaches techniques to help Star Children discover who they are.

In Energy Radiance workshops Jaculin uses the same principles and techniques she uses to physically to teach you how to see energetically.
Creators of the world-renowned Chakra Therapy System. Stop by for a Demonstration and a Free Chakra clearing!
E-mail: jaculin@chakralife.com
Phone: 480-595-1890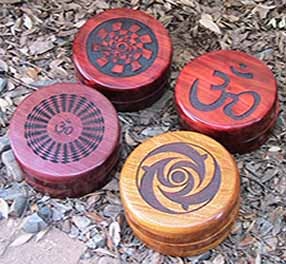 *******
Dr. Steven Ross – World Research Foundation
Dr. Ross's book And Nothing Happened… But You Can Make It Happen is on sale at this booth. Come by and learn more about the World Research Foundation.
The World Research Foundation is a 501(c)(3) nonprofit organization. Since its inception in 1984, WRF has established a unique, international, health information network, so people can be informed of all available treatments around the world, providing them the freedom to choose based on complete and in-depth information.
Web site: www.wrf.org
E-mail: info@wrf.org
Phone: 928-451-2624
*******
Dennis Andres
Come by and check out Dennis' Sedona best-sellers. Dennis will be happy to answer any questions you have about Sedona.
Sedona: The Essential Guidebook
Sedona's best guidebook is the authoritative source for what to do and where to stay in Red Rock Country. You get more than 260 pages on dining, accommodations, Indian ruins, hiking, biking, and shopping. Insider tips include: how to have a romantic weekend in Sedona, and how to save money or splurge.
What is a Vortex? A Practical Guide to Sedona's Energy Sites
The book is ideal for anyone visiting Red Rock country with an inquiring mind about the area's energy. It answers the most frequently asked questions ("How do you get to a vortex? Is there any scientific evidence for them?") as well as providing maps, driving directions and beautiful photos of Sedona. Finally, Dennis shares techniques to tap into the energy on your own
Sedona's Top Ten Hikes
This award-winning hiking guide is full of unique features. Trail categories help customize the adventure to your level of ability. All are accompanied by full-color driving and trail maps. In-depth trail descriptions include sidebars on geology, wildlife or the Native American history of the area. It includes Global Positioning Satellite (GPS) readings.
Web site: www.SedonaPrivateGuides.com
E-mail: dandres@npgcable.com
Phone: 928.451-2624
*******
Lori Rubenstein
Lori Rubenstein, the Love Advice Coach, is premiering her newest products. The "I am Petrified to Date Again" Dating Package with 10 CDs, a workbook and transcript, as well as her 3rd book, Freedom From Abuse: Finding Yourself Again. Also available are meditation CDs, her book Transcending Divorce: A Personal Guide to Growth and Transformation and various other CDs to help you have the Conscious Relationship you long for. Lori will be giving 10 minute coaching sessions for $10 so you can experience her transformative work first hand.
Web site: www.loveadvicecoach.com
e-mail: lori@attorney-coach.com
Phone: 928-300-2160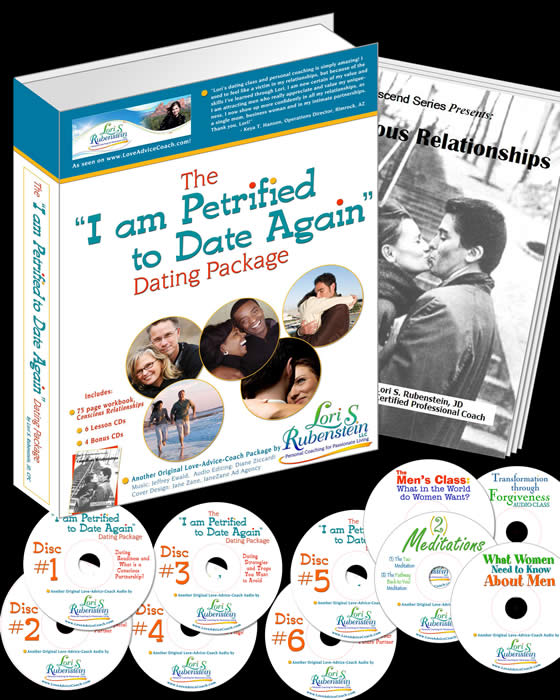 *******
Dean Taraborelli – The Sanctuary at Sedona
Stop by and learn more about the Sanctuary at Sedona. The Sanctuary is a place to change course, a supportive refuge for inner discovery, a safe space to break free of self-destructive patterns. It opens the door to your soul's journey, a revelation of the truth of what you are…beyond your symptoms, your "conditions" and the labels you've been given.
Web site: www.TheSanctuaryAtSedona.com
E-mail: dean@sanctuary.net
Phone: 928-639-1300
*******
Ann Marie Hoff
Ann is an animal communicator extraordinaire. Stop by her booth and let her connect in with your pet. The animal doesn't need to be present for Ann to do this. Ann is also a talented medium and will connect in with your loved ones on the other side.
Web site: www.rosezellasway.com
E-mail: annmariehoff@aol.com
Phone: 520-749-4182
*******
Melanie – Shambhala Healing Tools
The unique and eye-catching Shambhala Meditation Healing tools apply principles of sacred geometry and energetic vibrational medicine resulting in regeneration, vitalization and increased wellness. They range in size from beautiful jewelry to room-sized meditation systems.
Web site: www.shambhalahealingtools.com
E-mail: info@shambhalahealingtools.com
Phone: 928-203-4471
*******
Willkasara – Wachan and Martika
Wachan is a master in building and playing native instruments; flutes, drums and other instruments. He has also created some triple and double flutes and his work is to keep alive this sacred music.
Martika's jewelry designs are a natural extension of her connection to spirit. She works with stones, seeds and the sacred corn that are part of the ritual of their lives. She integrates them with the intent to bring abundance and prosperity into the lives of those who wear them.
Web site: www.Willkasara.com
E-mail: Willkasara@yahoo.com
Phone: 856-373-0007


*******
Tiffany Tatum – healing products
Tiffany's CDs "Wisdom of the Godessence: Golden Spiral Meditation," and "Secrets of the Magdalen" are on sale along with her jeweled essence anointing oils and ancient wisdom sea salts.
Web site: www.TiffanyTatum.com
E-mail: TiffanyinSedona@yahoo.com
Phone: 928-274-4813
*******
Shareane Baff -- Intentions Jewelry.
Come meet your Guide, Goddess or Archangel with Shareane Baff's handmade Swarovski crystal bracelets, infused with the energy of the Goddess, Guide or Archangel who is here to support you on your path. Dorinda Gay, energy intuitive will help you clarify, select and transmit the energy of the guide who is present and wanting to work with you. These bracelets are a special and a sacred gift to us from a higher dimension carrying intentions of love and infinite possibility so that you may experience and feel the support of your Guide.
Web site: www.intentionsjewelry.com
E-mail: shareane@intentionsjewelry.com
Phone: 845-226-4650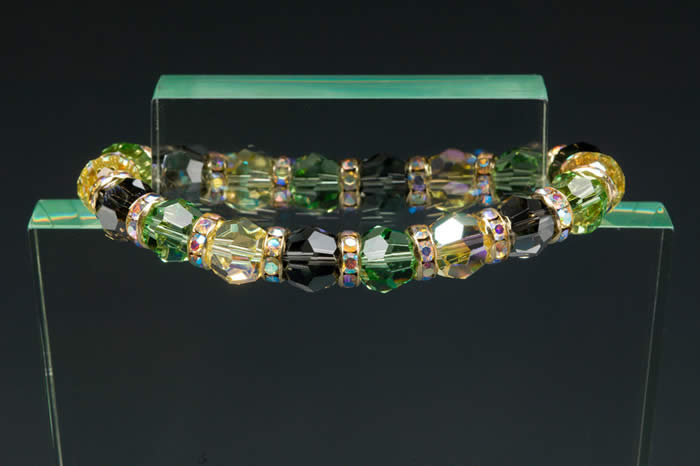 *******
DonnaReyna Sessler has been designing jewelry for over 30 years. A professional educator and minister, she loves teaching about Spiritual Gemology, Tarot, Palmistry, Symbols of the Ancients and Numerology. She is an Intuitive, Oracular Consultant, Jewelry Designer and creator of "Inspirations."
"My jewelry evokes a rich beautiful energy in yourself and others when you match with your perfect gemstones."
Web site: www.Inspirationsgems.com
E-mail: inspirationsllc@earthlink.net
Phone: 303-589-0035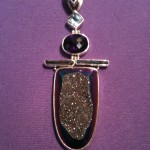 *******
Joy Gabriel – Chair Massage
Joy Gabriel is an intuitive reader, massage therapist and energy practitioner.
Joy works with each client to help them realize their highest expression for health and well-being. Therapeutic principles and healing energy are blended together, harmonizing the body and mind. All sessions activate your healing biology, expand your heart consciousness and bring you into a deeper alignment with SELF.
E-mail: GabrielsHaven@msn.com
Phone: 928-300-4277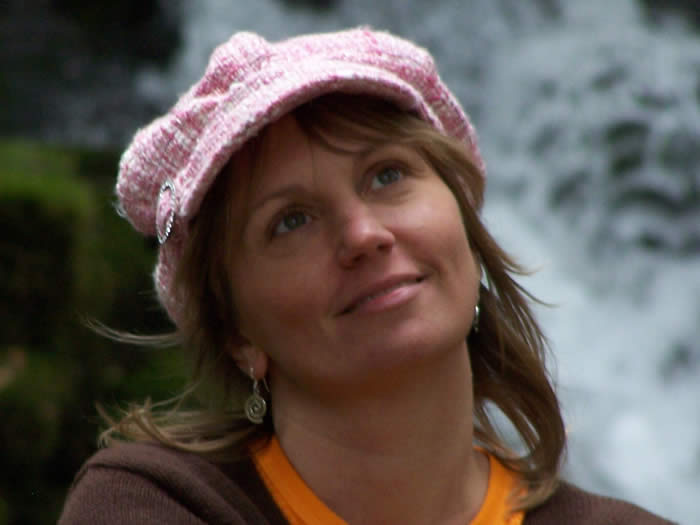 Joy Gabriel
*******
Dr. Manoj Chalam -- Unique Arts

Manoj will bring in statues of Ganesh, Shiva, Buddha, Tara, etc. and relate the symbolisms of Hindu & Buddhist deities to archetypes within us. Discover how knowing and working with your Archetypes profoundly shifts your personal or professional life and spiritual practice. These Archetypes, or Isthadevatas, reside deep into our collective Unconscious and help us, especially during moments of life transitions.

E-mail: mikechalam@yahoo.com
Phone: 858-735-4869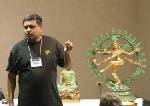 Dr. Manoj Chalam